About Us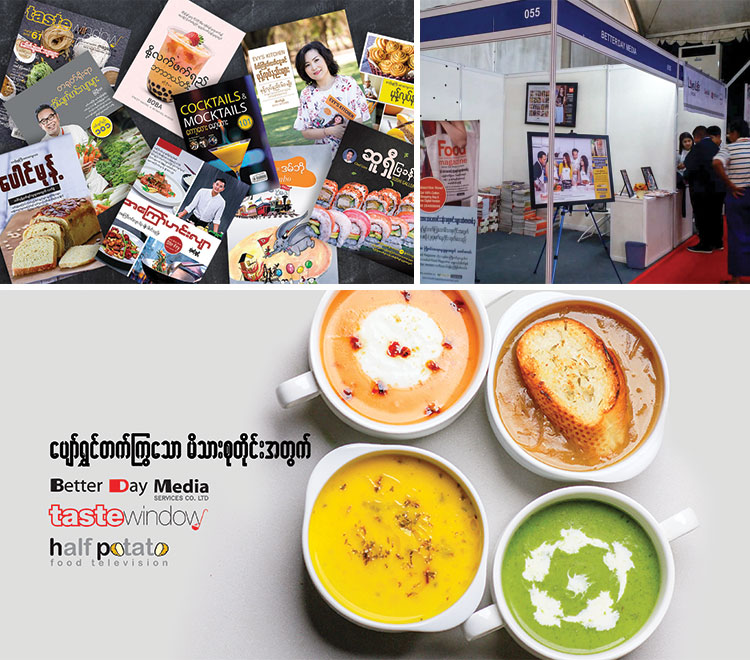 Better Day Media Services Co Ltd is one of the leading publishing companies in Myanmar, print, online, digital versions in all platforms some of our publications are Food Magazine, Sports and Fitness Magazine, Jauk Jack(Kids),  and many kind of books -Cook Books, Cartoons, fiction/nonfiction books. Better Day Media Services Co Ltd also does cooking video productions, food photography and styling, and events(food and drinks) organizing.
Mission
To create the best contents for our readers and customers!
Vision
Help making people and society happy, healthy and fun!